Join us for Webinar 2 – Restructuring options of 2021 – Insolvency, Restructuring & Recovery Webinar Series at 5pm HKT 24 March 2021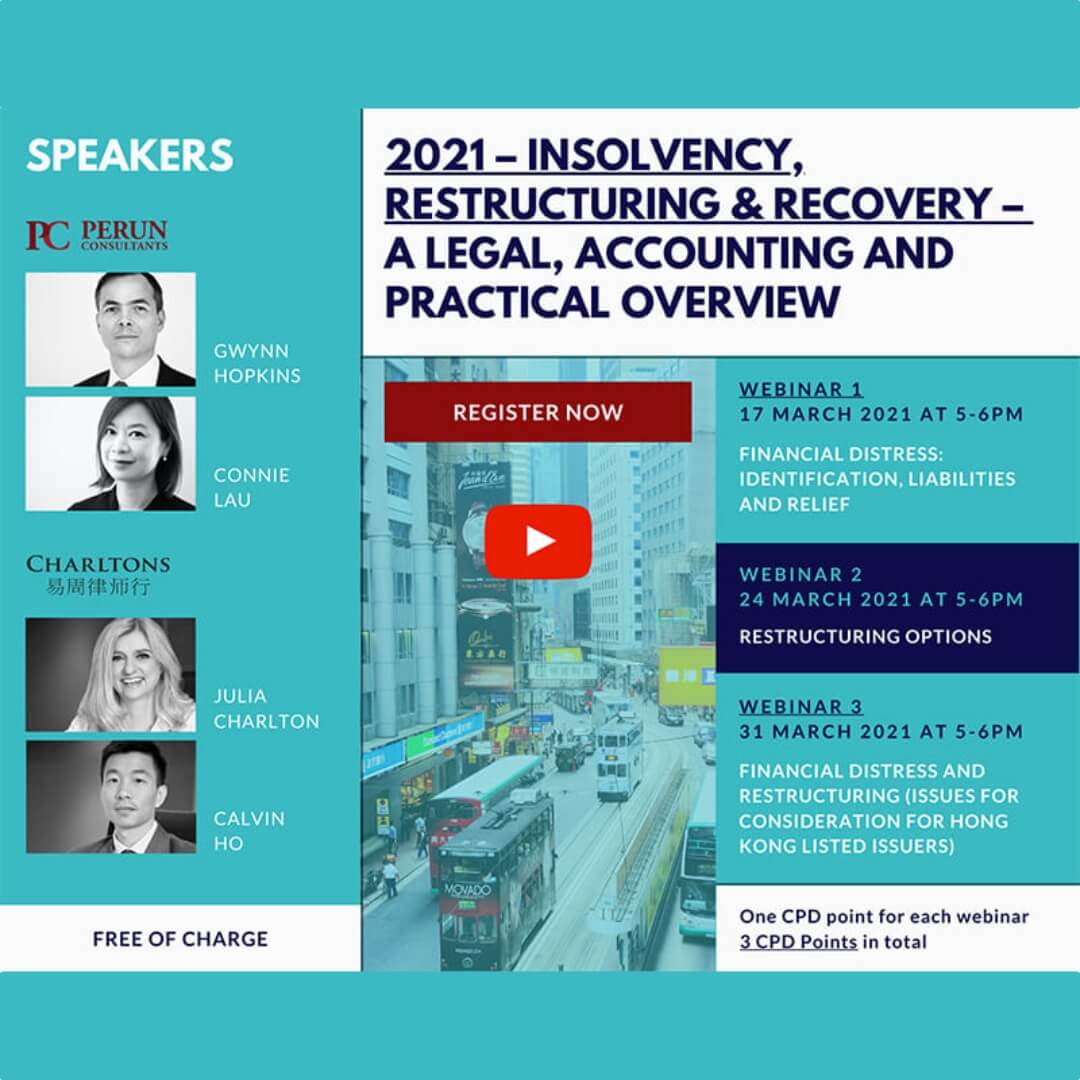 A copy of the presentation slides can be downloaded here.
Webinar 2 will be focused on three main areas: (i) informal workouts, including, inter alia, formulating a turnaround plan, doing debt restructuring and/or equity-based restructuring; (ii) court-assisted restructuring, where we will discuss issues relating to Hong Kong schemes of arrangement and also the offshore light-touch provisional liquidator route; and (iii) methods and procedures of different liquidations in Hong Kong.
We look forward to meeting you for Webinar 2!
For more information please click here.
You can watch the webinar by following the link.
Subscribe to our newsletter
and stay updated