Join us for Webinar 3 – Financial distress and restructuring (issues for consideration for Hong Kong listed issuers) of 2021 – Insolvency, Restructuring & Recovery Webinar Series at 5pm HKT 31 March 2021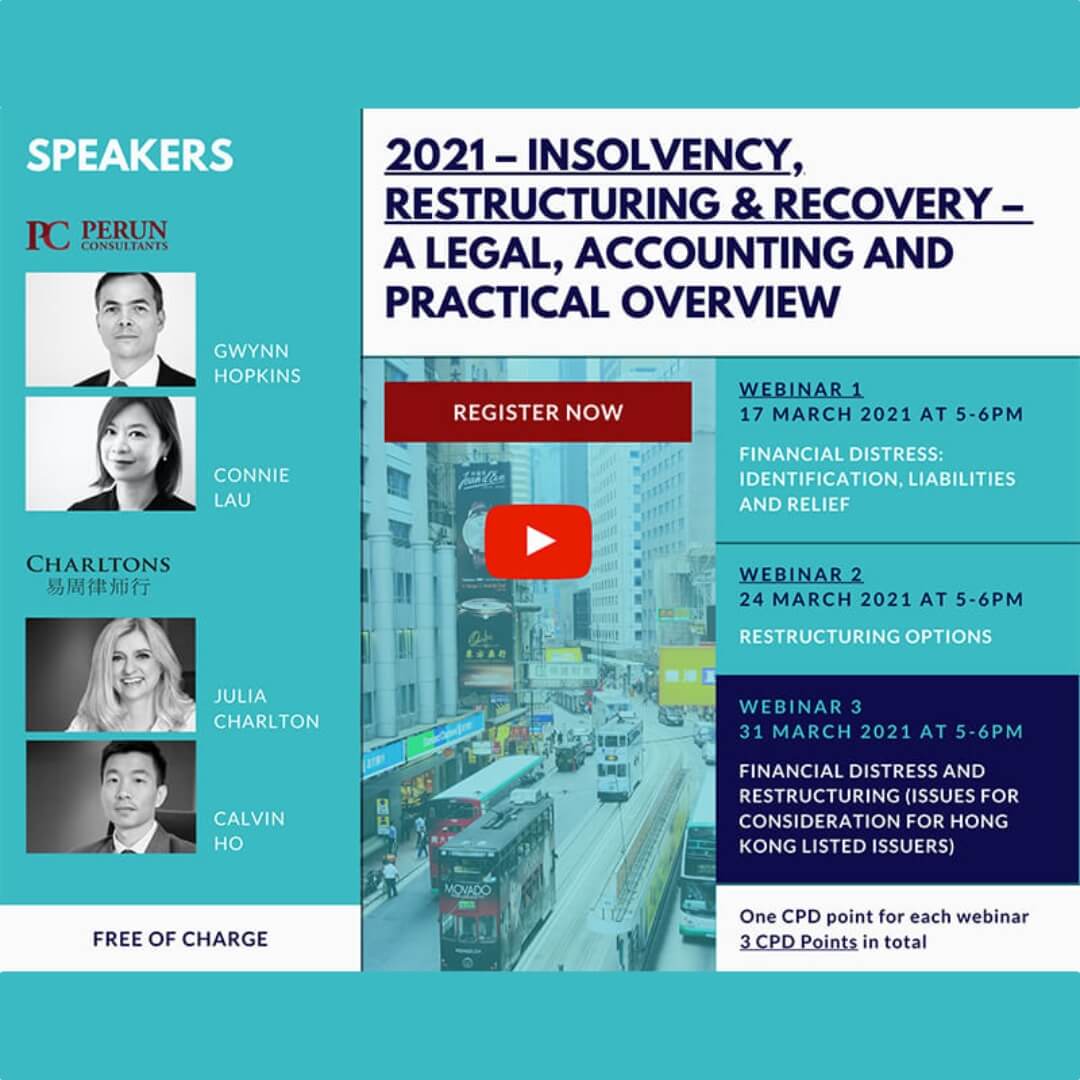 A copy of the presentation slides can be downloaded here.
Webinar 3 will be focused on the increased regulatory requirements applicable to financially distressed listed companies that directors should be aware of, as well as different restructuring mechanisms and the legal and practical considerations for Hong Kong listed companies.
We look forward to meeting you for Webinar 3!
For more information please click here.
You can watch the webinar by following the link.
Subscribe to our newsletter
and stay updated