Join us for Fundamentals of Funds in Cayman and Hong Kong webinar at 11am HKT 31 March 2021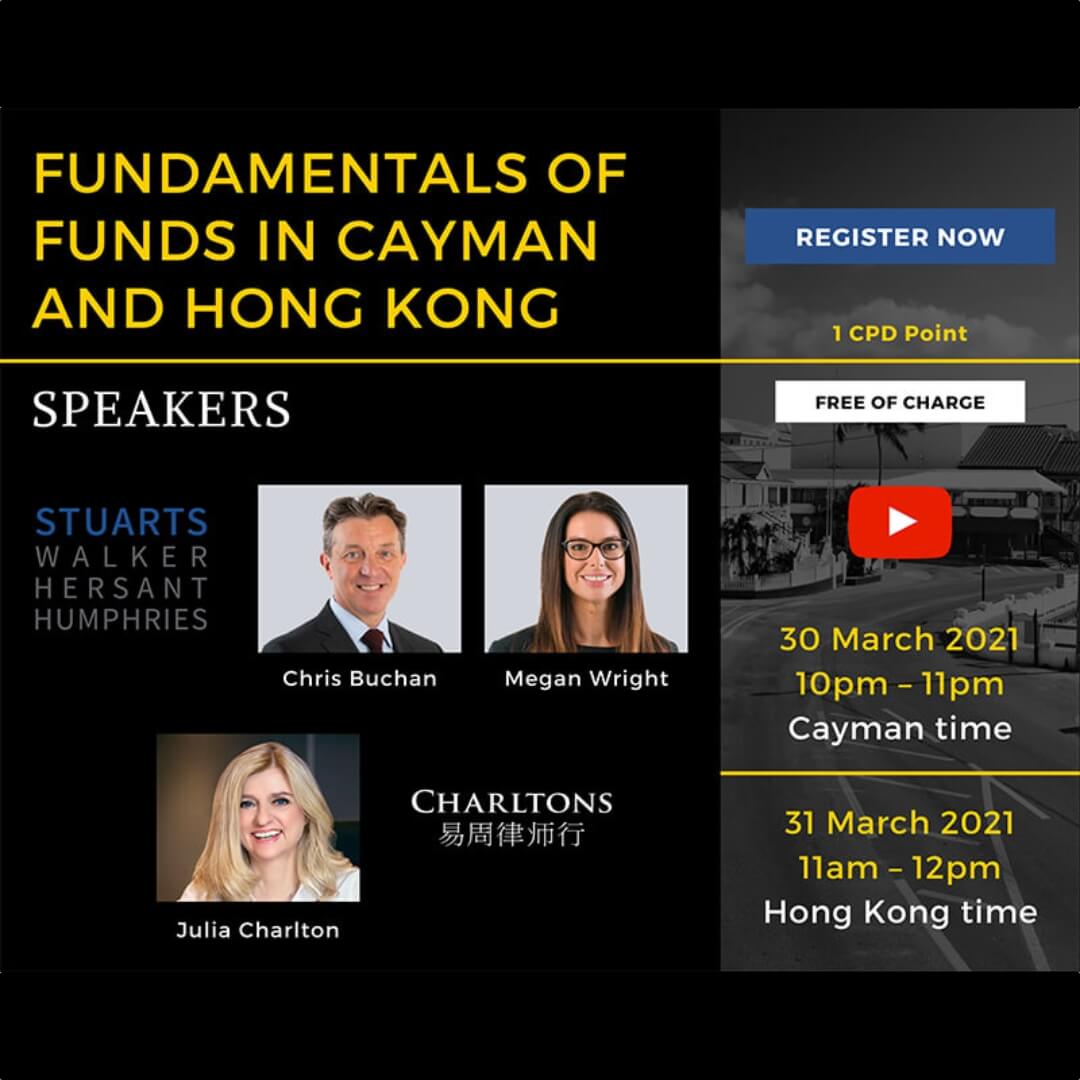 A copy of the presentation slides can be downloaded here.
Overview
The webinar will cover fund entities, registration requirements, ongoing maintenance/costs, tax on funds, marketing funds in Hong Kong and general market sentiment.
We look forward to meeting you for the webinar!
For more information please click here
Subscribe to our newsletter
and stay updated