Join us for Webinar 1 – Financial distress: identification, liabilities and relief at 5pm 17 March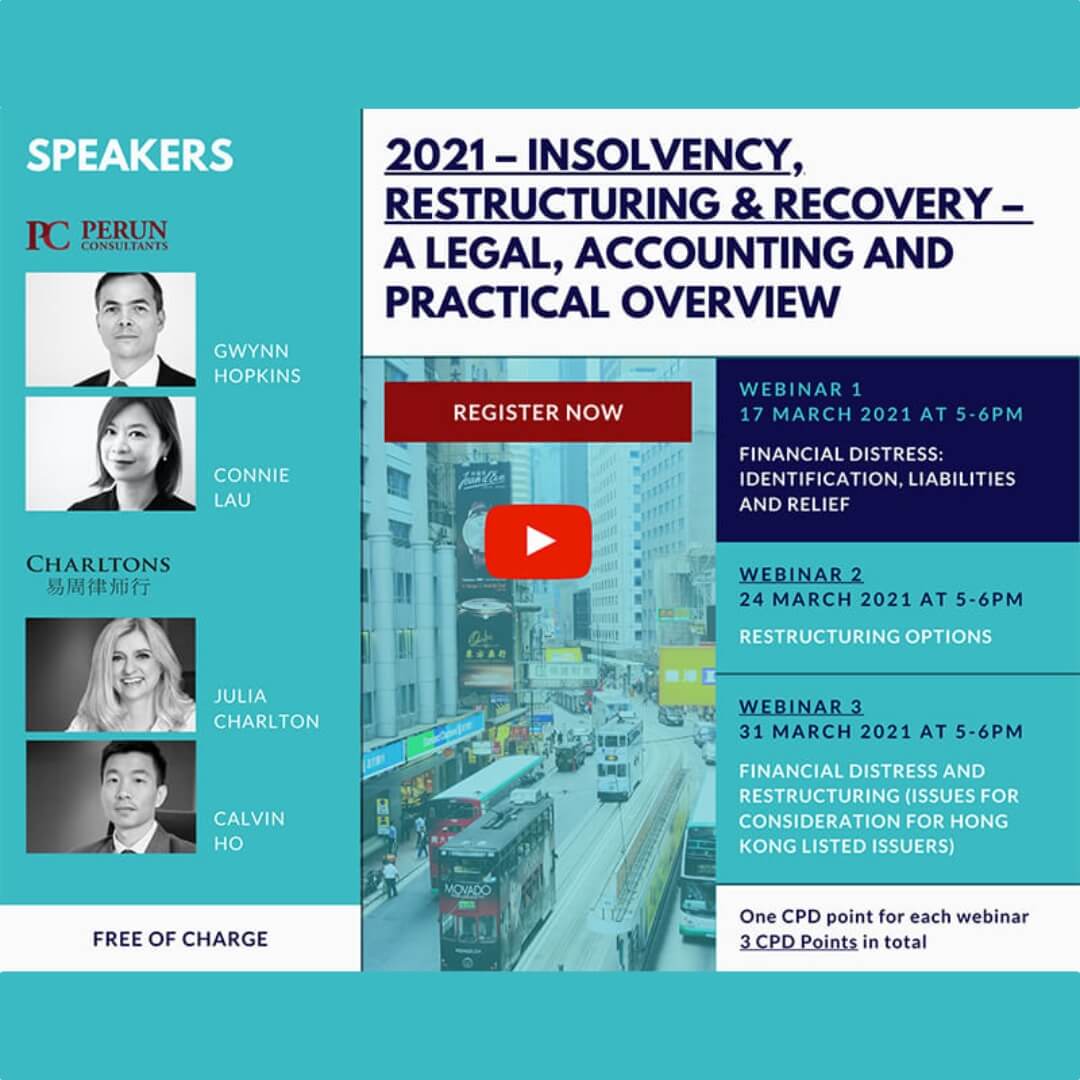 A copy of the presentation slides can be downloaded here.
Webinar 1 will be focused on the identification of early signs of financial distress, practical considerations in dealing with these difficult situations, and potential legal issues that companies should be aware of. We will also briefly look into the SME Financing Guarantee Scheme.
We look forward to meeting you for Webinar 1!
For more information please click here.
You can watch the webinar by following the link.
Subscribe to our newsletter
and stay updated