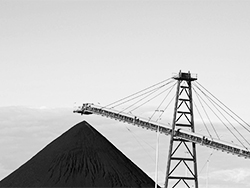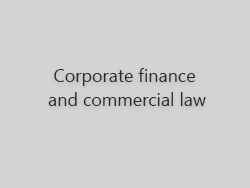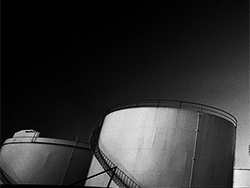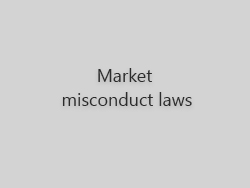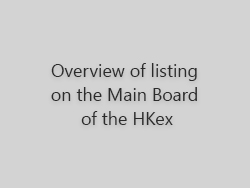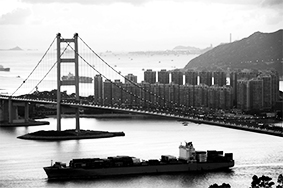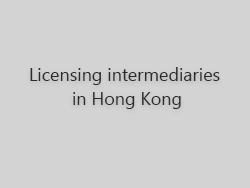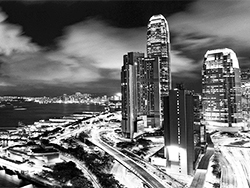 Charltons was founded in October 1998 as a focused corporate finance law firm advising on Hong Kong law, providing Hong Kong legal advice and also with extensive experience of China related legal issues. The firm brings a high impact approach to legal services on Hong Kong and PRC-related corporate finance matters, to both international and local clients from Hong Kong and mainland China. Charltons aims to provide practical, creative and commercial solutions that match the business objectives and priorities of their clients. The Hong Kong law firm was awarded the "Boutique Firm of the Year" by Asian Legal Business for the years 2002, 2003 and for each of the years from 2006 to 2014.
Charltons has considerable experience in offering Hong Kong legal advice to multinational and local companies operating in Hong Kong and China. The corporate finance law firm represents Hong Kong based local and international investment banks on IPOs and other capital raising transactions as well as advising companies seeking listing and major shareholders of such companies. The firm advised the controlling shareholder on the largest IPO in Hong Kong in 2011 as well as its subsequent US$6 billion placing and advised the sponsors of two successful IPOs in 2012. The firm has extensive experience on advising on SFC licensing, regulatory issues and internationally structured investment funds. The firm's regulatory and compliance work involves frequent communications with the Hong Kong Stock Exchange and Securities and Futures Commission regarding securities regulatory, Listing Rules and corporate finance issues relevant to our clients' projects. Charltons is also experienced in advising clients in relation to mergers and acquisitions, particularly in the natural resources sector (www.charltonsnaturalresources.com) and has advised on a number of takeovers under the Hong Kong Takeovers Code, including one of the few hostile takeover offers in recent years in Hong Kong.
Charltons extensive experience in due diligence, both for IPOs and M&A transactions is underlined by the firm's role as the coordinating law firm for the recently published ground breaking Hong Kong Sponsor Due Diligence Guidelines (www.duediligenceguidelines.com) – a collaborative project on an unprecedented scale in the Hong Kong sponsor market, involving over 40 Hong Kong investment banks who act as sponsors, around 20 other law firms as well as accounting firms and other professionals. The 750+ page Due Diligence Guidelines are free to download and were developed as an initiative of Hong Kong sponsors to promote standards in the conduct of due diligence for new Hong Kong listings, with particular relevance to Chinese companies, with a view to maintaining the integrity of the Hong Kong market and to assuring the quality of information disclosed in IPO prospectuses. The dd guidelines were developed in the light of the new Paragraph 17 of the Code of Conduct for Persons Licensed by or Registered with the Securities and Futures Commission introduced on 1 October 2013, which sets out the standards and certain procedures, taken together with the requirements of the Hong Kong Stock Exchange Listing Rules, expected by the SFC of sponsors in the conduct of a due diligence to support IPOs in Hong Kong, an important reference point to guide sponsors and Hong Kong professionals as sponsors' work is ultimately to be judged "based on what a sponsor's peers would consider objectively appropriate having regard to all relevant facts and circumstances at the time of making a listing application". Also with the additional benefit of serving as an educational tool for less experienced market practitioners or those who come to Hong Kong from other jurisdictions.
Charltons has extensive and diverse experience in all aspects of direct and indirect investments in the PRC, whether by way of joint venture, wholly foreign owned enterprises or offshore restructuring methods, often involving private equity firms with subsequent IPO exits. Charltons has worked with a number of technology companies, both in China and Hong Kong as well as elsewhere, from start up to business expansion, including the setting up of joint ventures, licensing of intellectual property rights, and marketing issues and in some cases has represented these technology companies on their eventual successful IPOs. Charltons has experience in the areas of registration and protection of intellectual property.
Charltons' work reflects the firm's deep local knowledge and international perspective and the and the firm's lawyers provide insightful and highly personalised service to clients, often working round the clock to deliver on transactions spanning multiple time zones. Charltons, a Hong Kong law firm, is headquartered in Hong Kong with representative offices in Beijing and Shanghai and an arm in Yangon, Myanmar. The firm also has extensive personal links with firms in over 60 countries worldwide and often acts as the coordinating law firm for both public and private M&A transactions when advice from multiple jurisdictions is required.
Languages spoken by the firm's lawyers include English, Mandarin, Cantonese, Shanghainese, Chiu Chow, Myanmar (Burmese) and French. The firm frequently provides seminars and training to corporate and investment banking clients on recent developments in securities and company law and regulation in Hong Kong and China as part of its ongoing client relationships. Charltons is a Hong Kong law firm and a corporate finance law firm offering Hong Kong legal advice.
Hong Kong law firm
Corporate finance law firm
Hong Kong legal advice
Lawyer in Hong Kong law firm
Cross border corporate finance law firm
Hong Kong corporate finance law firm
Hong Kong corporate finance legal advice
Transactions spanning multiple time zones
Hong Kong attorneys
International Corporate Finance
International Finance Law
Financial law
Corporate law definition