Julia Charlton Met with the Charity "Little Life Warriors" Representatives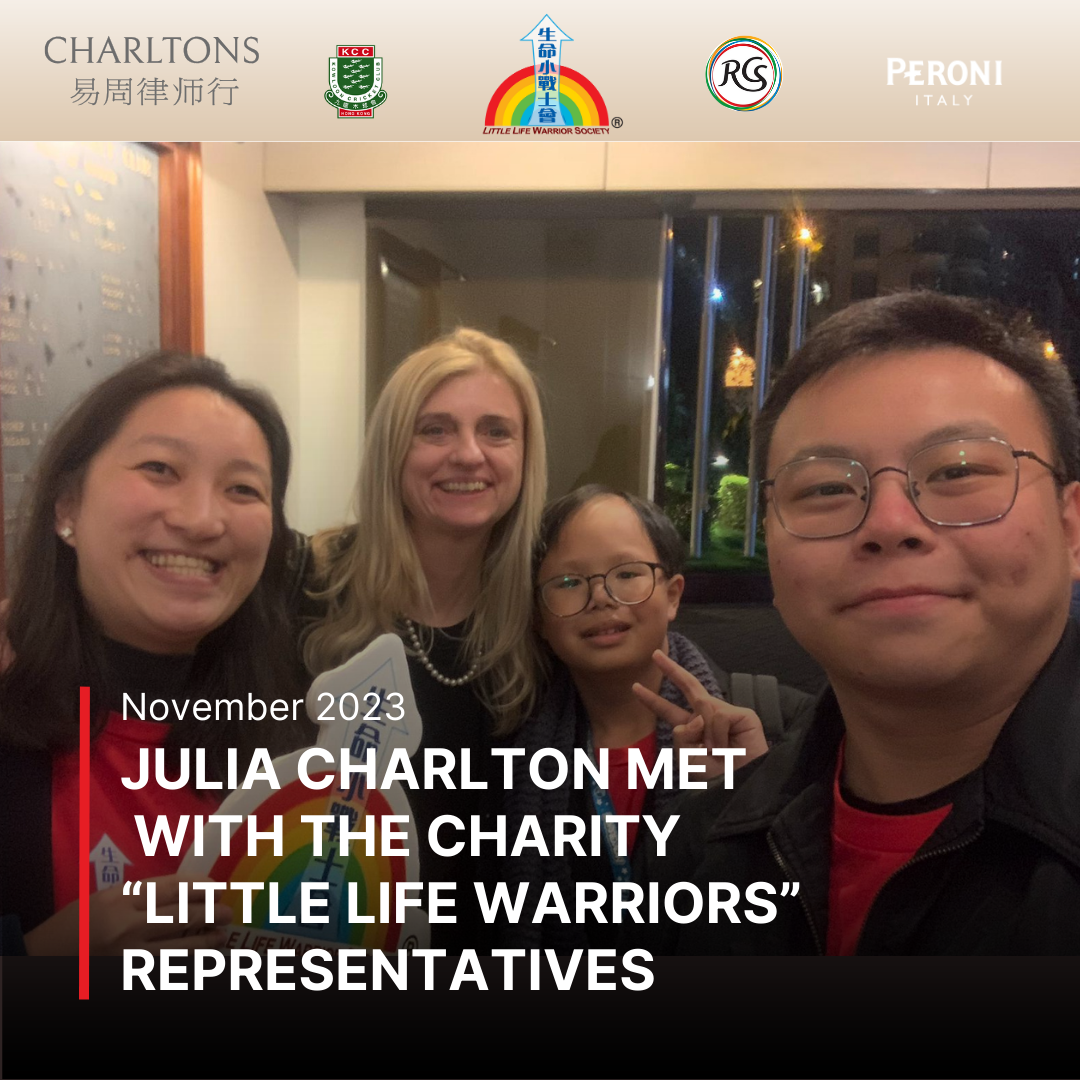 Julia Charlton met with the charity Little Life Warriors representatives on November 17 at the Royal Commonwealth Society Hong Kong Cricket Sixes Cup 2023.
Charltons is honoured to sponsor the cricket tournament last Friday.
Little Life Warriors is the only registered children's blood and cancer patient mutual aid organisation in Hong Kong.
CH-020048 (Webpage Portal) | 2023-03-20 (Published) | 2023-03-20 (Updated)