Join us for a virtual roundtable on Listing Asian companies on Aquis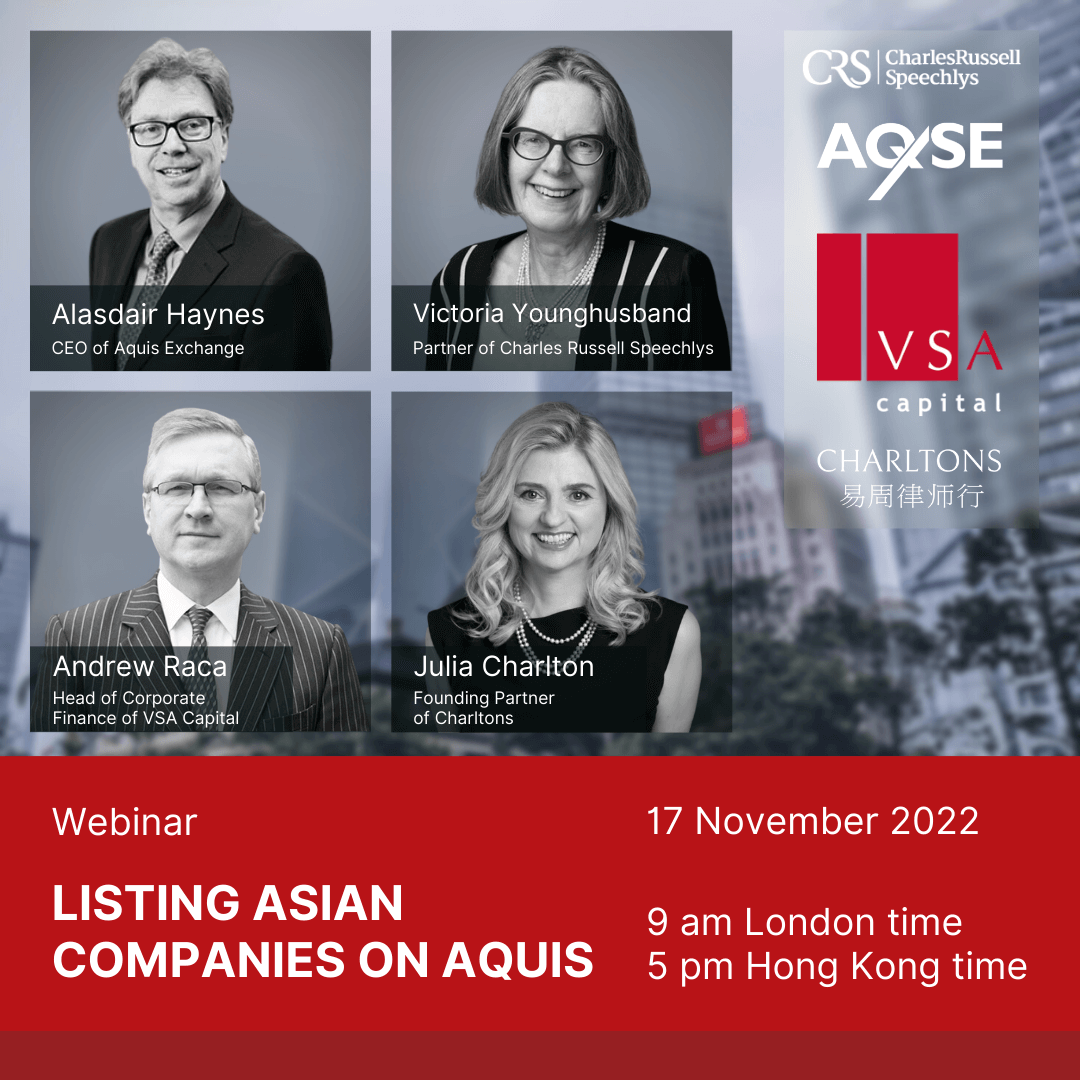 Please join us on 17 November 2022 at 5pm HK time (9am UK time) when Julia Charlton will moderate a virtual roundtable discussion on the opportunities for Asian companies to list on the Aquis Stock Exchange with Alasdair Haynes of Aquis Exchange, Victoria Younghusband of Charles Russell Speechlys, and Andrew Raca of VSA Capital.
Aquis Exchange is a pan European cash equities trading business regulated by the UK Financial Conduct Authority and France's Autorité des Marchés Financiers that operates Multilateral Trading Facility businesses in the UK and EU-27. Now ranked the 7th largest exchange of its kind in Europe with an average of about €500 million in value traded in 2021. Its stock exchange AQSE also offers international issuers a foot into the UK's stock market, the stepping stone ecosystem for investors wishing to meet the needs of investors on a global level.
This roundtable will focus on how Asian companies looking to break into the EU and UK markets can list on Aquis.
To register, please click here.
CH-019760 (Webpage Portal) | 2022-10-17 (Published) | 2022-11-02 (Updated)
Subscribe to our newsletter
and stay updated