Charltons signs Cooperation Charter at 2017 International Belt and Road Forum, Chengdu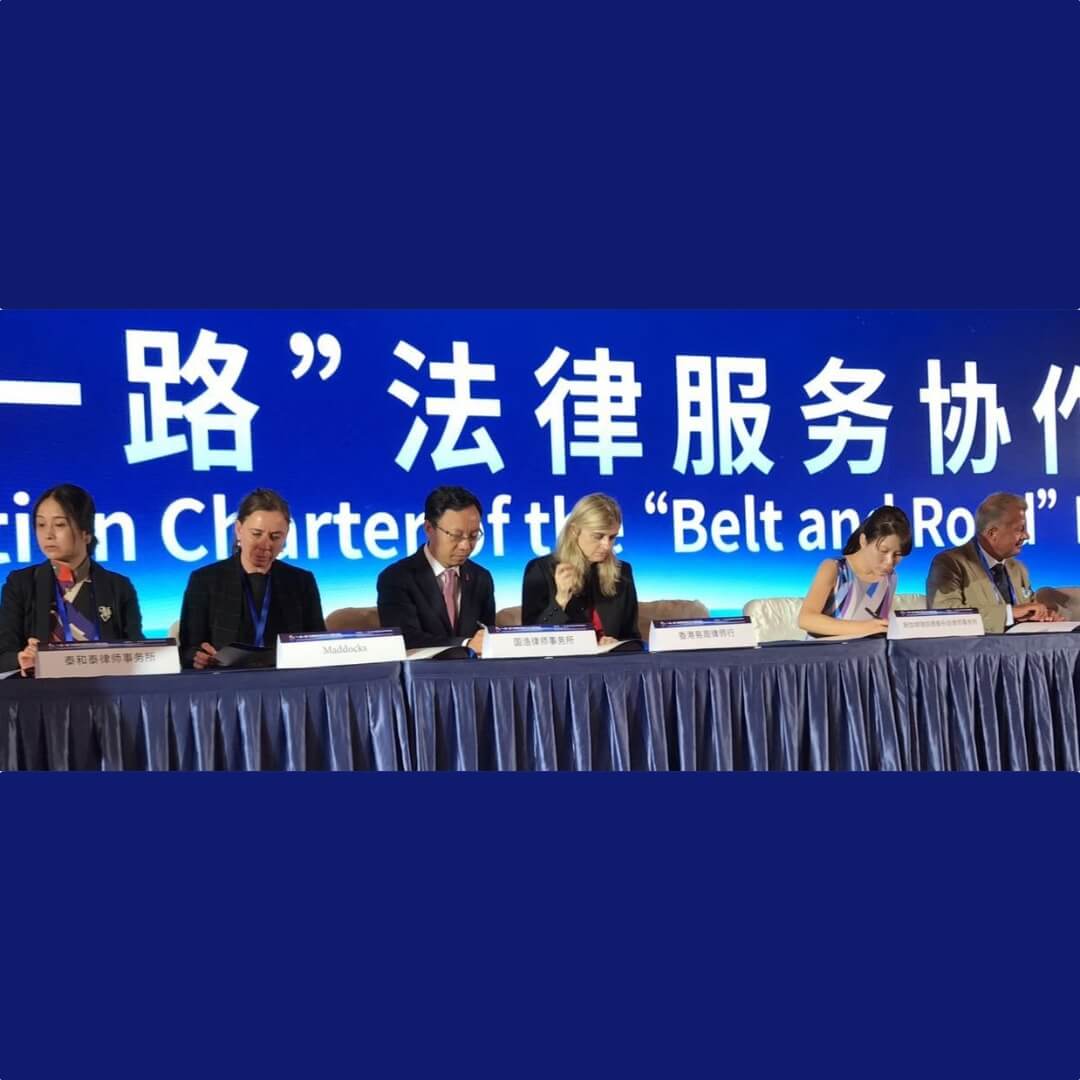 On 29 July 2017, Charltons co-ordinated with Grandall Law Firm in organising the Belt and Road International Forum 2017 in Chengdu, China (the "Conference").
Charltons senior partner, Julia Charlton, signed the Cooperation Charter of the "Belt and Road" Legal Services Cooperative along with 32 other law firms from 20 countries and regions attending the ceremony of the Confernce.
At the Conference, Julia Charlton also gave a speech on "How can Hong Kong become a Super Connector in the Belt and Road Initiative".
Belt and Road International Forum 2017 Chengdu China
Charltons sign Cooperation charter
Chengdu Belt and Road Forum 2017
Belt and road legal services cooperative
Law firms sign cooperation charter
Grandall Law Firm and Charltons cooperation charter
One belt and one road law firms
One belt and one road strategy
Belt and road solicitors services
Charltons one belt one road presentation
Hong Kong's role in one belt one road