Hong Kong Regulation of Virtual Asset Trading Platform Operations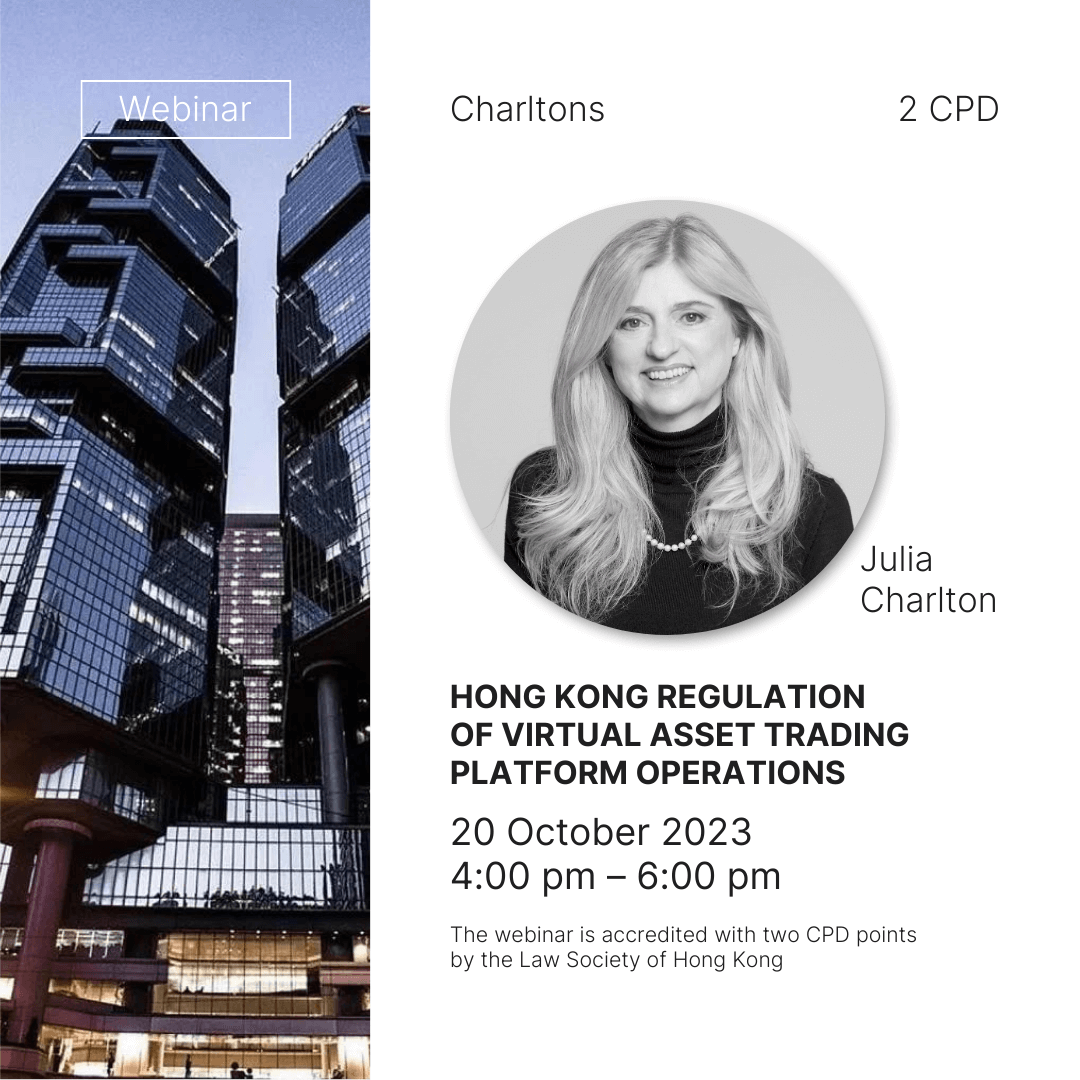 Please join Julia Charlton for a webinar on Hong Kong Regulation of Virtual Asset Trading Platform Operations at 4-6pm HKT 20 October 2023.
The webinar is accredited with Two CPD points from The Law Society of Hong Kong.
About the Webinar:
The webinar will cover the following topics and participants may enroll via the registration page.
– Introduction to the licensing regimes under the AMLO & SFO
– Key Definitions: virtual assets, VASPs etc.
– The Licensing Requirements: Financial Resources; Responsible Officers; Licensed Representatives; Ultimate Owners & Substantial Shareholders, MICs
– External Assessment Reports
– Licensing Conditions: Token Admission Review Committee; VA due diligence and admission criteria
– Conditions for offering VA for retail trading
– Prohibited activities
– VASP's obligations re: suitability, disclosure, handling client assets, insurance & compensation
– AML and CTF obligations and Application of Travel Rule to VA transfers
– VASP's ongoing reporting obligations & CPT requirements
– Market misconduct offences
– AMLO licensing regime's transitional arrangements
· Enrolment limited – enrolments will be accepted on a first-come-first-served basis.
· Please note that we accept no liability for any non-availability for any CPD Point(s) for any participants whatsoever.
CH-020324 (Webpage Portal) | 2023-10-04 (Published) | 2023-10-04 (Updated)