HKEX Consultation Paper on GEM Listing Reforms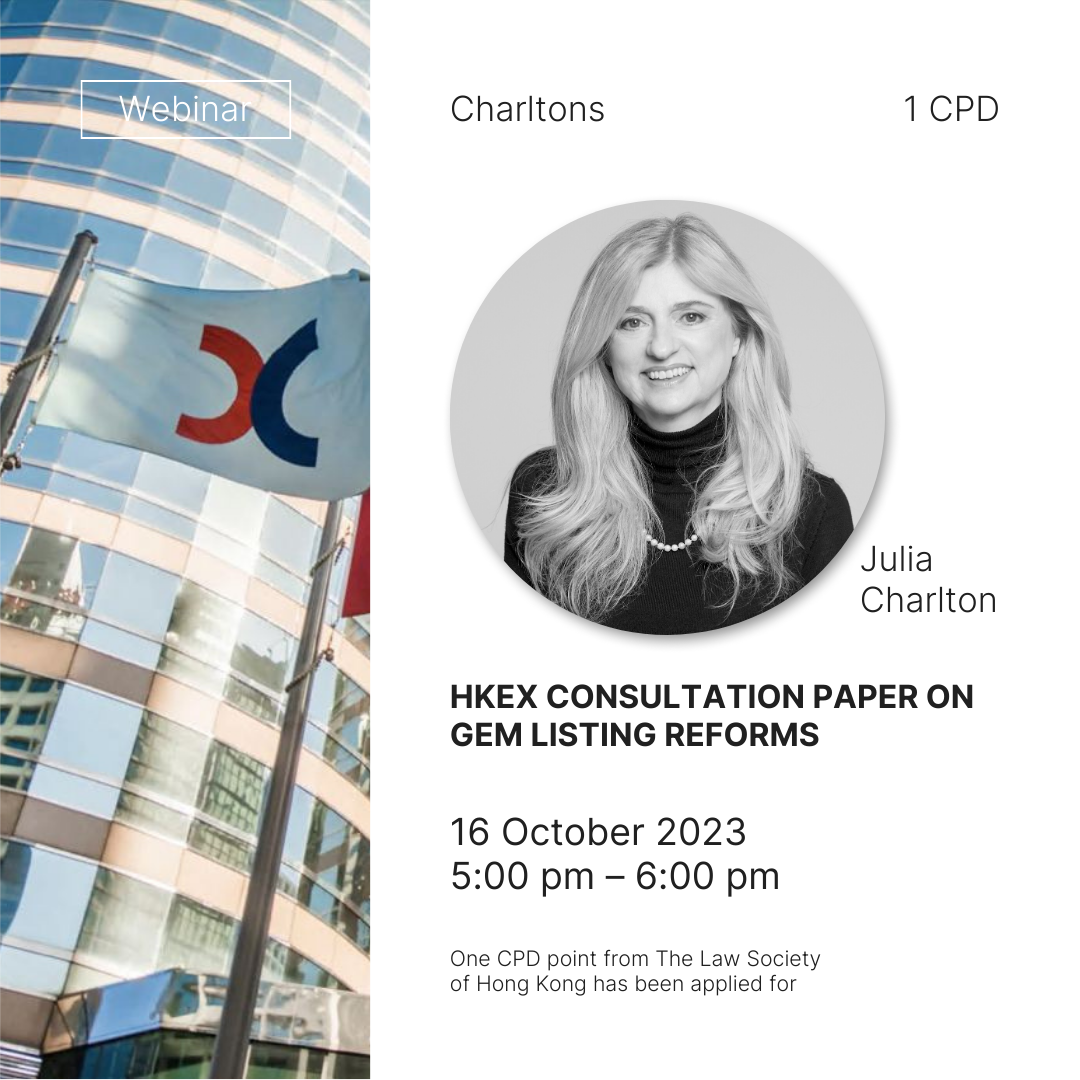 Please join Julia Charlton for a webinar on HKEX Consultation Paper on GEM Listing Reforms at 5-6pm HKT 16 October 2023.
One CPD point from The Law Society of Hong Kong has been applied for.
About the Webinar:
The webinar will cover the following topics and participants may enroll via the registration page.
– Introduction and Overview of the Proposed GEM Listing Reforms
– Background of Current GEM Market and Stakeholder Feedback
– Overview of the HKEX GEM Listing Rule Amendments and GEM Reforms

(i) Initial Listing Requirement
(ii) Continuing Obligations
(iii) Transfers to the Main Board

– Summary and Conclusion
· Enrolment limited – enrolments will be accepted on a first-come-first-served basis.
· Please note that we accept no liability for any non-availability for any CPD Point(s) for any participants whatsoever.
CH-020322 (Webpage Portal) | 2023-09-29 (Published) | 2023-09-29 (Updated)