Hong Kong – Redefining Hong Kong Debate Series – 21 November 2017
On 21 November 2017, Charltons' senior partner, Julia Charlton, participated in the panel discussion "Should Hong Kong loosen listing rules and regulations to attract more IPOs?" as part of the 5th Redefining Hong Kong Debate Series.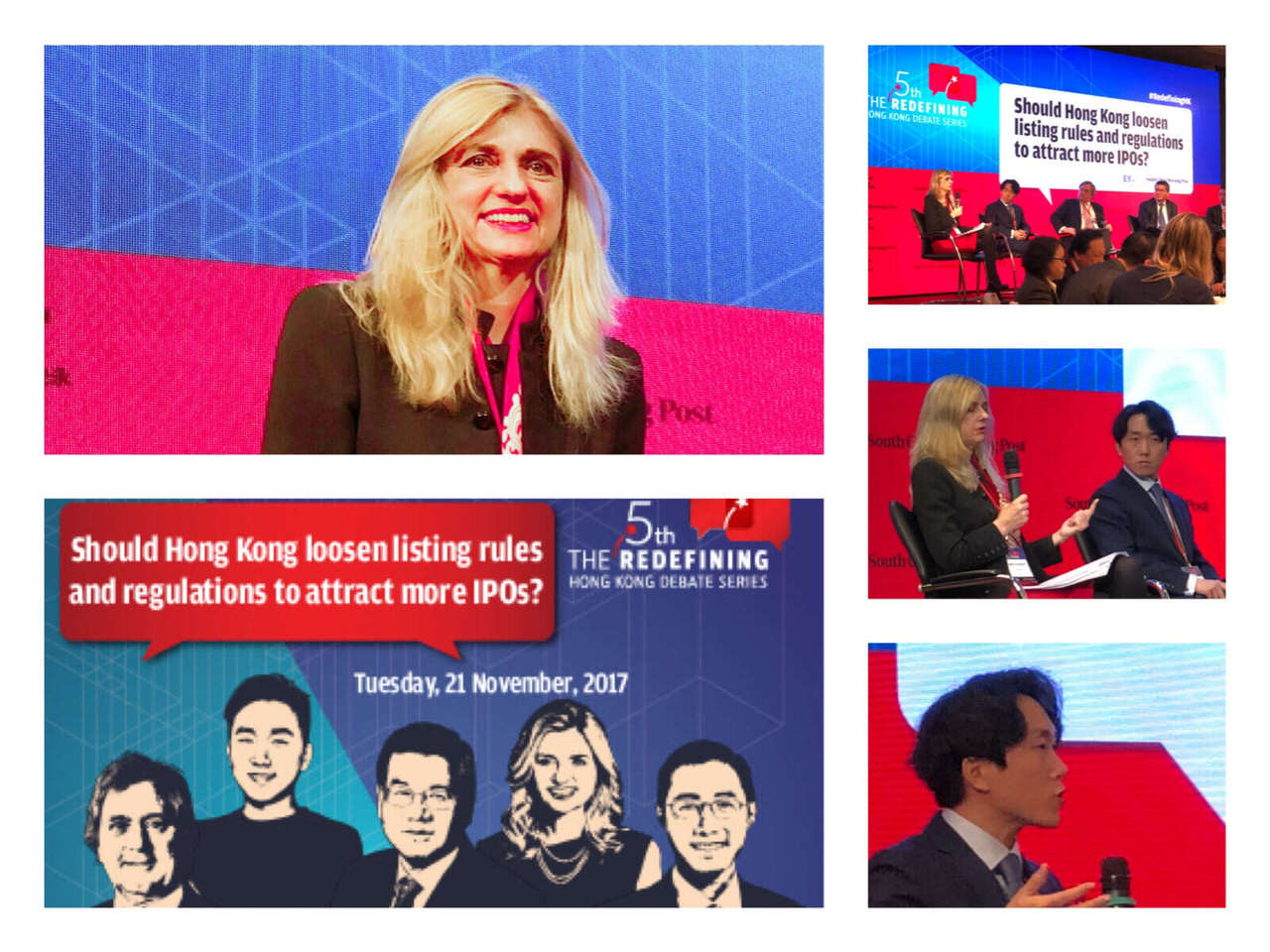 Julia Charlton took part in the discussion moderated by Mr. Richard Harris, Founder & Chief Executive of Port Shelter Investment Management alongside Mr. Albert Ng, Chairman and Managing Partner at EY, Mr. David P.W. Lau, Managing Director and Head of Global Investment Banking at J.P. Morgan, and Mr. Gary Ngan, Chief Financial Officer of Meitu. The debate ranged over the pros and cons of allowing the listing of companies with weighted voting rights structures, pre-profit and pre-revenue companies to list on the Hong Kong Stock Exchange to issues of surrounding the structure of the Hong Kong market and the best way forward to retain Hong Kong's cutting edge dynamism.