Please join Stuarts and Charltons for a webinar on Cryptocurrency funds and virtual assets in Hong Kong and Cayman at 10am HKT 29 July 2021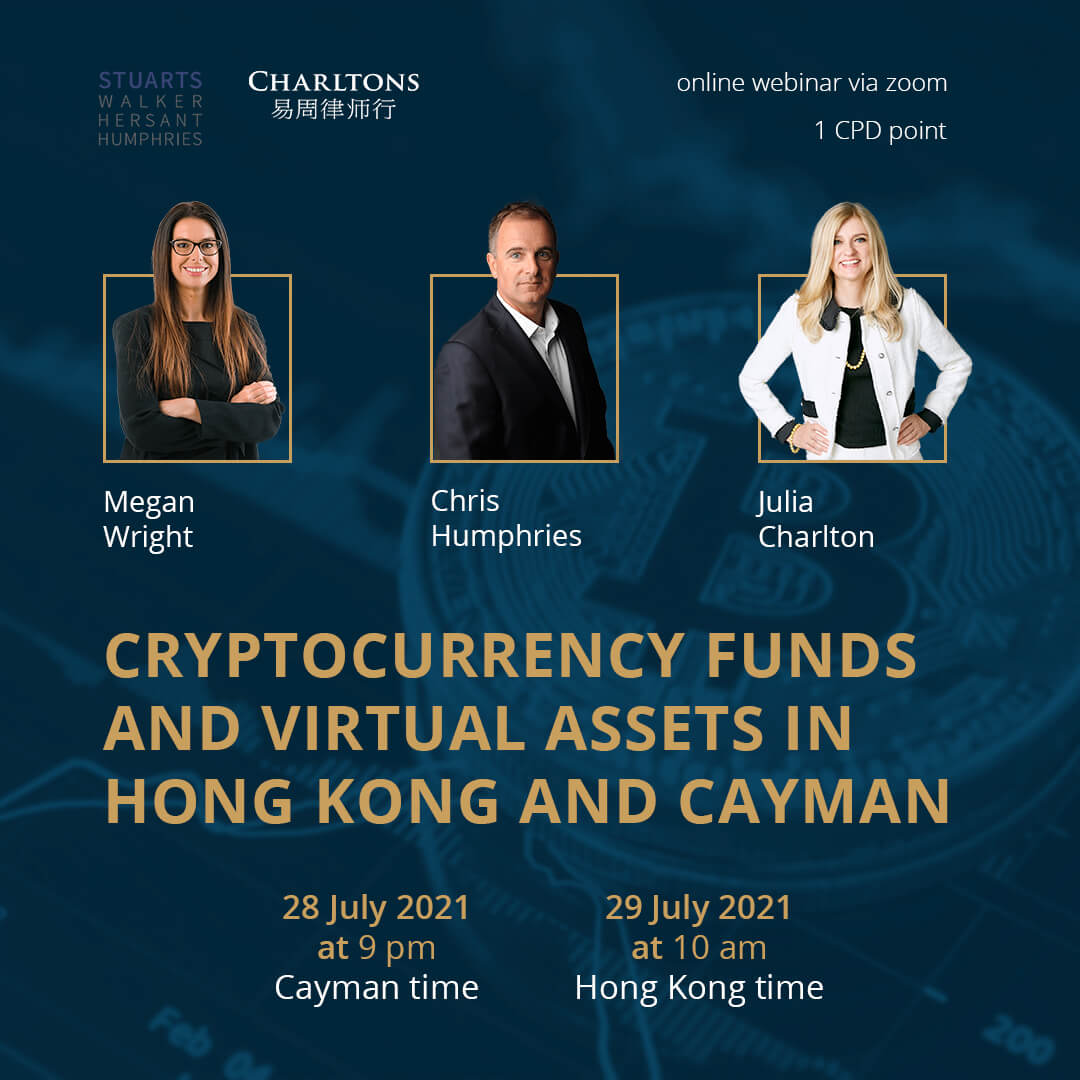 To register, please click here.
Speakers
Chris Humphries – Managing Director & Head of Funds, Stuarts
Megan Wright – Senior Associate, Stuarts
Julia Charlton – Partner, Charltons
For Hong Kong solicitor / trainee solicitor participants you are entitled to claim one CPD point upon completion of the webinar.
About the Webinar
The webinar will cover the following topics and participants may enrol via the registration page.
Fund entities that can be used for cryptocurrency funds
Marketing and managing funds in Hong Kong
Cryptocurrency regulations in Hong Kong and the Cayman Islands
Virtual asset service providers in Hong Kong
The future of digital assets in Hong Kong and the Cayman Islands
Disclaimers
Enrolment limited – enrolments will be accepted on a first-come-first-served basis.
Please note that we accept no liability for any non-availability for any CPD Point(s) for any participants whatsoever.
You can watch the webinar by following the link.
(Webpage Portal) |
2021-07-08 (Published) |
2021-07-08 (Updated)
Subscribe to our newsletter
and stay updated