23 October 2017, Monday
Charltons joins Hike for Hong Kong to provide skills workshops for young people with disabilities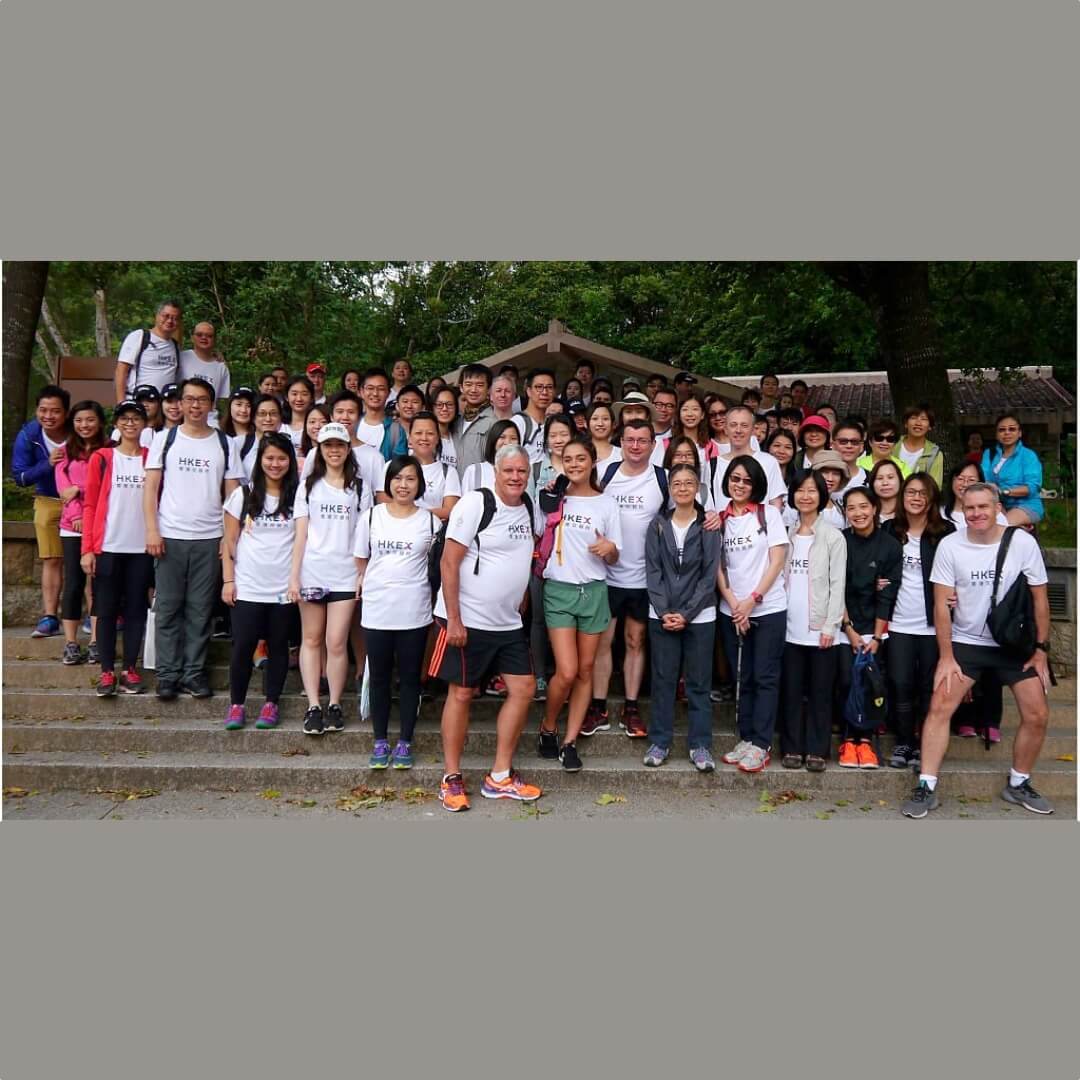 Charltons staff and friends participated in The Hong Kong Stock Exchange Listing Committee's corporate social responsibility (CSR) event, "Hike for Hong Kong", on Saturday, 14 October to raise funds for HandsOn Hong Kong (HandsOn) to provide skills workshops for young people with disabilities in Hong Kong. This year saw the fourth annual Hike for Hong Kong.
More than 100 participants, together with volunteers, including members of the Listing Committee and their families, staff of the Listing Department, other HKEX staff, and invitees, completed the beautiful 7.6 km trail from Pak Tam Chung to Wong Shek Pier in Sai Kung Country Park to give back to the community through HandsOn. HandsOn is a Hong Kong-registered charity that addresses pressing social needs by mobilising and empowering volunteers to run programmes serving disadvantaged members of the community.
Funds raised from this year's hike will benefit "Skills Workshops for People with Disabilities", a HandsOn programme to support the social needs of young people with disabilities in Hong Kong who struggle to secure employment after leaving school and have limited opportunities to integrate into mainstream society.
Andrew Weir, Chairman of the Listing Committee, said, he " would like to personally thank all the listing committee members both past and present who joined the walk, the listing division and their friends and family for joining the walk and making a difference for Hong Kong. A big thank you to Julia Charlton for her leadership and drive to initiate and then continue to develop this event. Congratulations to HandsOn and their committed band of volunteers for making this such an enjoyable and worthwhile event. We are now establishing the Hike for Hong Kong as an annual event and are looking forward to next year already. "
HandsOn Executive Director, Sue Toomey, said, "Funds raised through this year's Hike for Hong Kong will support our Skills Workshop program for youths with intellectual disabilities. These workshops teach practical skills that can lead to viable employment opportunities for participants, and encourages their social engagement. Programs like this would not be possible without the excellent leadership of the Listing Committee and their continued support through Hike for Hong Kong".
This is the fourth year of the Hike for Hong Kong which to date has raised in excess of HK$1.5 million for some of Hong Kong's most vulnerable. Funds raised from the 2016 hike benefited "Soup for the Soul" a HandsOn programme supporting the elderly. Approximately one third of senior citizens in Hong Kong fall below the Government's poverty line. The "Soup for the Soul" initiative delivers freshly made traditional soups to elderly citizens who are immobile or living alone, providing them with much needed nourishment and care. The 2015 hike benefited "Skills Workshops for People with Disabilities", while funds from the 2014 Hike for Hong Kong were allocated to "Tech for the Elderly" which involves the collection, data-cleansing and refurbishment of donated smartphones and tablets for use by the elderly. The programme promotes community engagement and the social inclusion of the elderly and facilitates communication in the event of emergencies.