Charltons law firm joins the Commonwealth Enterprise and Investment Council as first Hong Kong member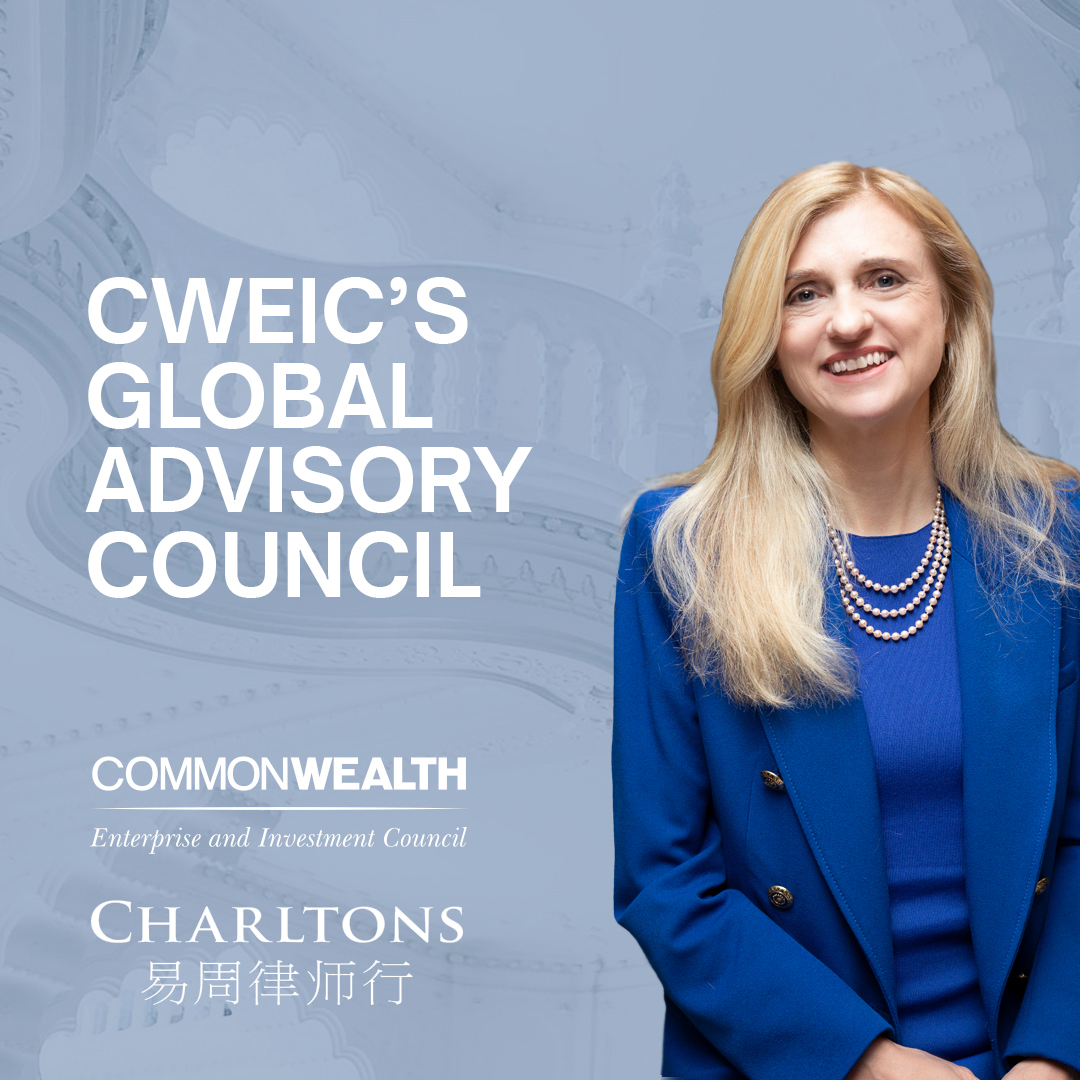 Charltons is pleased to announce that it is delighted to become a member of the Commonwealth Enterprise & Investment Council (CWEIC) and the Commonwealth Legal Network as part of the the CWEIC network's expansion to Hong Kong. Charltons' partner, Julia Charlton, will join CWEIC's Global Advisory Council.
CWEIC is a commercial, not-for-profit membership organisation with an official mandate from the Commonwealth Heads of Government to facilitate trade and investment throughout the 54 member nations. Its role is to use the convening power and trusted network of the Commonwealth to drive trade and investment.
As the first Hong Kong based member of CWEIC, Charltons looks forward to being part of the CWEIC network across the Commonwealth, whilst also expanding the links between CWEIC's Commonwealth network and Hong Kong.
Julia Charlton, founder and principal partner, said:
"We are delighted to be accepted as a member of CWEIC and the Commonwealth Legal Network and are excited by the limitless opportunities across business communities of the Commonwealth, which includes 40% of the world's population under the age of 30! The Charltons team is looking forward to being part of CWEIC and contributing to dynamic, innovative and ground-breaking trade and business transactions throughout the Commonwealth."
CH-019185 (Webpage Portal) |
2021-09-06 (Published) |
2021-09-06 (Updated)
Subscribe to our newsletter
and stay updated