Regulation of Cryptocurrency and Initial Coin Offerings (ICOs) in other Jurisdictions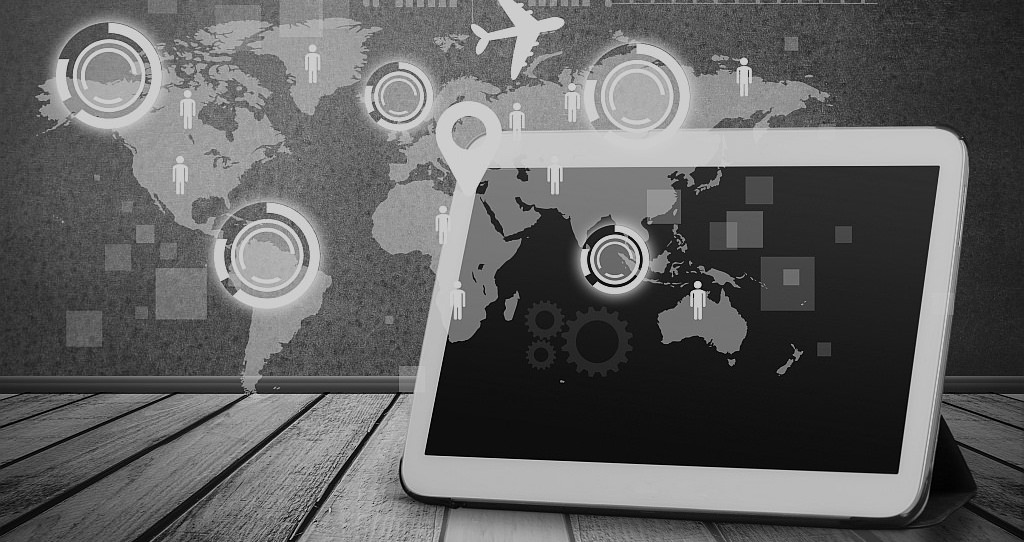 ICO start-ups work in an uncertain legal environment. Most jurisdictions have not enacted legislation or regulation governing cryptocurrency. Current legislation and regulation have not been drafted with cryptocurrency in mind. Thus, it is necessary to determine the legal position of cryptocurrency within the existing legislative and regulatory framework.
There is lack of certainty regarding the future regulation of cryptocurrency around the world, including ICOs, the platform, the platform operators and the tokens. Notably, at the start of September 2017, a circular was issued in the PRC ordering a PRC ban on ICOs.
There is legal uncertainty as to whether cryptocurrencies are securities and thus subject to securities regulation. Several regulatory bodies including in Singapore, the US, the UK and Hong Kong, have issued statements suggesting that cryptocurrencies may constitute securities, albeit noting that whether a cryptocurrency is a security is determined on a case-by-case basis.
Recently, there has been an exponential growth in the cryptocurrency market. In response, regulators in the US, the UK, Russia, Singapore, South Korea the PRC and Hong Kong have taken a more sceptical, if not hostile, view of the legitimacy of ICOs. There is general concern regarding the risks associated with cryptocurrencies, including AML/CTF risks and fraud.
US SEC DAO Report
The first significant announcement concerning ICOs was issued by the United States' Securities and Exchange Commission (SEC).
In July 2017, the SEC issued an investigative report in which it determined that "DAO Tokens" offered and sold by a "virtual" organisation called the DAO were "securities" under the Securities Act of 1933 and the Securities Exchange Act of 1934. DAO Tokens were offered in exchange for Ether (ETH) and the ETH raised would be used to fund projects. DAO Token holders stood to share in the expected profits from these projects as a return on their investment in DAO Tokens.
Under US securities law, a security includes an "investment contract", which is an investment of money in a common enterprise with a reasonable expectation of profits to be derived from the entrepreneurial or managerial efforts of others.
The SEC DAO investigation found that the DAO is an investment contract:
"an investment of money"

Investors in The DAO used ETH to make their investments. The investment of "money" does not need to take the form of cash, and investment may take the form of goods and services, or some other exchange of value. It had previously been held that an investment of Bitcoin meets this first prong.

"in a common enterprise with a reasonable expectation of profits"

Investors were investing in a common enterprise and reasonably expected to earn profits through that enterprise when they sent ETH to The DAO's Ethereum Blockchain address in exchange for DAO Tokens. Profits include "dividends, other periodic payments, or the increased value of the investment".

Investors were informed through promotional materials distributed by Slock.it (the platform's creator) and its co-founders that The DAO was a for-profit entity whose objective was to fund projects in exchange for a return on investment. Depending on the terms of each specific project, DAO Token holders stood to share in the potential earnings from the projects the DAO funded. Therefore, a reasonable investor would have been motivated, at least in part, by the prospect of profits on their investment in The DAO.

"to be derived from the entrepreneurial or managerial efforts of others"

The Efforts of Slock.it, Slock.it's Co-Founders, and The DAO's Curators Were Essential to the Enterprise

The DAO's investors relied on the efforts of Slock.it & its co-founders and Curators to manage The DAO and put forth project proposals. The issue is whether their efforts are "undeniably significant ones, those essential managerial efforts which affect the failure or success of the enterprise".

Investors' expectations were primed by the marketing of The DAO as well as the active engagement between Slock.it and its co-founders with The DAO and DAO Token holders (via the DAO website and online forums). The creators of The DAO held themselves out to be experts in Ethereum, a cryptocurrency, and informed investors that Curators were chosen based on their expertise and credentials. Through their conduct and marketing materials, Slock.it and its co-founders led investors to believe that they could be relied on to provide the significant managerial efforts necessary to make The DAO a success.

Curators vetted Contractors who submitted proposals, determined whether and when to submit proposals for votes, determined the order and frequency of proposals submitted for vote, and determined whether to halve the default quorum for a successful vote for specific proposals. Thus, proposals were subject to control by the Curators, and the Curators exercised significant control over the order and frequency of proposals.

DAO Token Holders' Voting Rights Were Limited

Voting rights did not provide token holders with meaningful control over the enterprise. Their ability to vote was largely perfunctory, and there were indications that proposals would not have necessarily provided investors with sufficient information to make an informed decision. In addition, the pseudonymity and dispersion of token holders rendered it difficult for holders to join together to effect change or to exercise meaningful control.

DAO token holders' voting rights were akin to those of a corporate shareholder.

DAO Token holders relied on the significant managerial efforts of Slock.it and its co-founders, and The DAO's Curators. Their efforts were "undeniably significant" and essential to the overall success and profitability of any investment into The DAO.

Although the SEC ruled that DAO tokens were securities, it stated that whether a particular transaction involves the offer and sale of a security will depend on the facts and circumstances, including the economic realities of the transaction.
PRC ban on ICOs
By far the most stringent response to ICOs to date is that of the People's Bank of China which together with six other financial regulators in the PRC issued a circular on 4 September 2017 ordering a PRC ban on ICOs. In the circular, ICOs are declared to be an unauthorized illegal fundraising activity. The circular also prohibits digital tokens from being circulated as a currency in the market. The circular states that ICOs are not issued by monetary authorities, do not have legal and monetary properties, and do not have legal status equivalent to that of fiat money. From the date of the circular, all ICOs are required to cease immediately. Money already raised through ICOs must be refunded to investors.
Digital token financing and trading platforms are prohibited from engaging in the exchange of fiat currency and virtual currency; buying and selling virtual currencies; and providing pricing, information and intermediary services in relation to virtual currencies.
Financial institutions and non-banking payment institutions are prohibited from, directly or indirectly, providing services or products relating to ICOs, such as setting up accounts, registration, trading, settlement, clearing and insurance functions.
It has been reported that the People's Bank of China is planning on launching its own cryptocurrency, with the director-general of the bank's Institute of Digital Money stating that the bank has created "a prototype that can regulate the supply of its future digital fiat currency".[1]
South Korea
In September 2017, South Korea's Financial Services Commission (FSC) banned "all forms of initial coin offerings regardless of using a certain technology or a certain name".[2] The FSC will impose harsh penalties on financial institutions and other participants in regard to the issue of ICOs.[3]
In November 2017, the FSC announced that regulatory guidelines on digital currency exchanges will be issued at the beginning of 2018.[4]
Singapore
In August 2017, the Monetary Authority of Singapore (MAS) issued a media release clarifying that the offer or issue of digital tokens in Singapore will be regulated if the tokens constitute products regulated under the Securities and Futures Act (Cap. 289) (SFA).
MAS also noted that ICOs are susceptible to AML/CTF risks given their anonymous nature, as well as the ease with which considerable amounts of money can be raised over a short period. MAS is in the process of evaluating how to regulate AML/CTF risks in relation to digital tokens that do not function purely as virtual currencies.
MAS noted that the function of digital tokens has developed beyond solely being a virtual currency. For example, digital tokens may represent ownership or a security interest over an issuer's assets or property, and thus may constitute an offer of shares or units in a collective investment scheme pursuant to the SFA. Another example is that digital tokens may represent a debt owed by an issuer, and therefore be regarded as a debenture under the SFA.
Where digital tokens fall within the definition of securities under the SFA, issuers would be subject to prospectus requirements (unless exempted), and issuers and intermediaries would also be subject to the SFA and the Financial Advisers Act (Cap. 110) licensing requirements (unless exempted), as well as AML/CTF requirements.
In October 2017, MAS published a Reply to Parliamentary Question on regulation of cryptocurrency and ICOs. The Minister-in-charge of MAS stated that MAS has been monitoring the use of virtual currencies, and noted that their use is not prevalent in Singapore. He stated that virtual currencies are not legal tender, and reiterated that they may be subject to MAS regulation if they are structured as a security. Such securities would also be subject to AML and CTF regulation. Importantly, MAS is developing a new payment services regulatory framework in order to address the money laundering and terrorism financing risks of virtual currencies. MAS will continue to monitor developments on ICOs, and, if necessary, will consider introducing legislation.
In November 2017, MAS issued a consultation paper on the proposed Payment Services Bill. Under the Bill, entities that provide virtual currency services (buying or selling virtual currency, or facilitating the exchange of virtual currency in Singapore) will need to hold a licence.
Russia
On 4 September 2017, the Bank of Russia released a statement in which in warned of the high risks associated with cryptocurrency and stated that it considers it premature to admit cryptocurrencies for trading in Russia.
On 8 September 2017, Russia's Finance Minister Anton Siluanov, stated at the Moscow Financial Forum that the finance ministry will introduce regulation of cryptocurrency in Russia by the end of 2017. According to Siluanov, instead of banning cryptocurrencies, the purchase of cryptocurrencies should be treated in a manner similar to the acquisition of securities.
However, it has since been reported that the Bank of Russia First Deputy Governor, Sergei Shvetsov, stated on 10 October 2017 that Russia will block access to cryptocurrency websites.
Later in October 2017, the Minister of Communications and Mass Communications, Nikolai Nikiforov, announced that a state-issued cryptocurrency, the 'CryptoRuble', will be launched. Unlike other cryptocurrencies, CryptoRuble will not be mineable.
United Kingdom
On 12 September 2017, the UK's Financial Conduct Authority (FCA) released a statement on ICOs, warning consumers that ICOs are "very high-risk, speculative investments". The FCA cautioned that persons should only invest in an ICO if they are experienced investors, confident in the quality of the ICO project and are prepared to lose their entire stake.
The FCA warned of risks associated with ICOs, including that most ICOs are not regulated by the FCA, the lack of investor protection, price volatility, the potential for fraud, and that most ICOs are in a very early stage of development. Further, ICOs are not subject to regulated prospectus requirements, but rather a 'white paper' is usually issued, which may be unbalanced, incomplete or misleading.
Whether ICOs are regulated by the FCA is determined on a case-by-case basis, and depends on how the ICO is structured. The FCA warned businesses that they should carefully consider if their activities could constitute arranging, dealing or advising on regulated financial investments.
On 14 November 2017, the FCA released a statement warning that cryptocurrency contracts for differences (CFDs) are extremely high-risk, speculative investment. The FCA has responsibility for the regulation of CFDs, with firms offering CFDs being required to be authorised and supervised by the FCA.
On 3 November 2017, the Economic Secretary to the Treasury, Stephen Baclay, stated in a written answer in Parliament that the UK government is currently negotiating amendments to the 4th Anti-Money Laundering Directive so as to subject virtual currency exchange platforms and custodian wallet providers to AML and CTF regulation. Under any amendment, national competent authorities will have authority to oversee firms' activities in relation to virtual currencies. It is expected that such negotiations will be finalised at EU level in late 2017/early 2018.
Note: The above information is for informational purposes only. Charltons is only qualified to advise on Hong Kong law. Charltons is not qualified to advise on the laws of the US, the PRC, South Korea, Singapore, Russia and the UK, and the above information is based on Charltons' understanding of the position in these jurisdictions only. Specific advice should be sought from lawyers practising in these jurisdictions in relation to any specific situation.
---
[1] China Daily, "PBOC inches closer to digital currency", 14 October 2017.
[2] Financial Times, "South Korea joins global backlash against initial coin offerings", 29 September 2017.
[3] Reuters, "South Korea bans raising money through initial coin offerings", 29 September 2017.
[4] Korea JoongAng Daily, "Government to introduce regulations for Bitcoin", 18 November 2016.
Regulation of Cryptocurrency in Mainland China
PRC ban on ICOs 2017
SEC DAO Report
south korea bans ico
PRC ban on ICOs Initial Coin Offerings
sec ico securities
sec ico ruling
china bans cryptocurrency
virtual currency regulation
cryptocurrency regulation us
sec dao ruling
china ico ban temporary